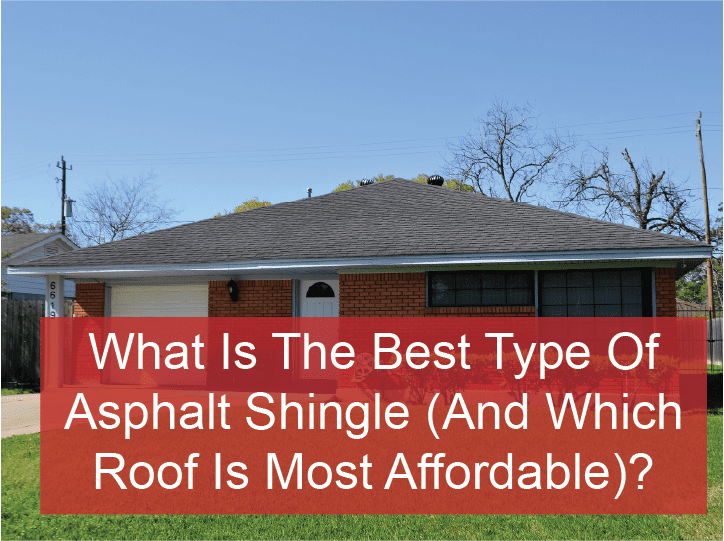 As a homeowner going through the roof replacement process, we want to lend you a hand and give you the tools and knowledge you need to get the best and most affordable roof replacement for your home.

Let's dive into what are the 3 different types of asphalt shingle roofs and the pros/cons between each.

At Arlington Heights Promar Roofing, we're the roofing experts with almost 25 years of direct roofing experience. Asphalt shingle roofs are a very popular roofing type that we replace and install. We'll break down the 3 main types of asphalt shingle roof types and their benefits below. We loved being partnered with high quality roofing manufactures like GAF, Owens Corning, and CertainTeed. We've been using their shingles for decades and always know they provide an incredible product and warranty.

The three types of asphalt shingles are 3 tab, dimensional, and luxury shingles.
3-Tab Asphalt Shingles (Cheapest Shingle)
3-tab shingles are known to lay flat and they get their name from the three tabs that are on each shingle strip. They offer a symmetrical look across the roof with their repeating rectangular shape.

If you're looking for the cheapest asphalt shingle for your roof due to the current economy, 3 tab shingles are you ideal choice. They're still last almost two decades, so know your investment is worthwhile

Cost: 3 tab asphalt shingles are the most affordable and cheapest of all the asphalt shingle options.
Lifespan: With proper attic ventilation and roof installation, these roofs will last between 15 and 20 years- depending on the severity of the weather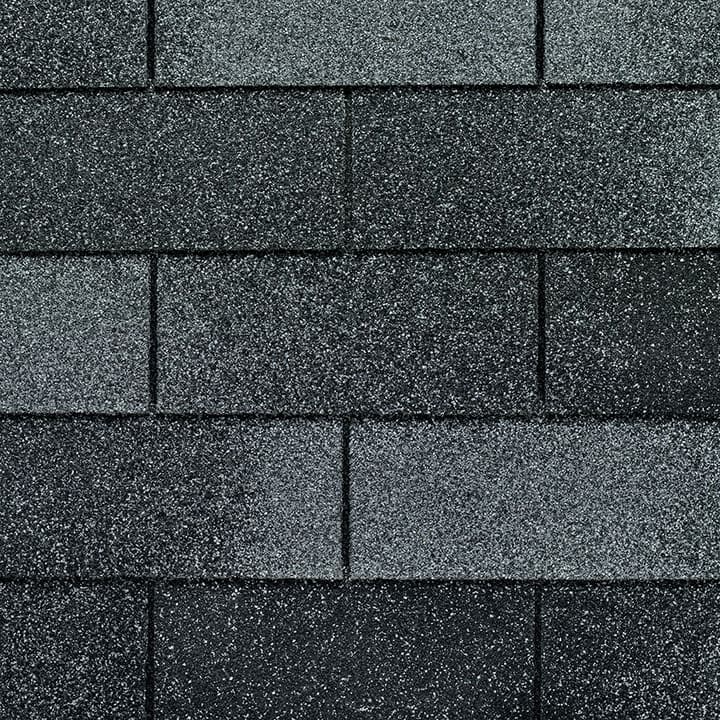 Architectural Asphalt Shingles
If you're wondering if architectural shingles are the same as dimensional shingles, the answer is yes. Dimensional asphalt shingles are thicker and allow the pattern of the roof to sort of simulate the pattern of a wood shake roof while giving more style to the roof. Due to the thickness of architectural shingles, they're layered and can look more like slate or wood shakes when placed on a roof.

Cost: architectural shingles cost around 15% more than 3-tab shingles (thicker layers, more weight)
Lifespan: With the proper attic ventilation and roof installation, dimensional shingle roofs can last up to 30 years.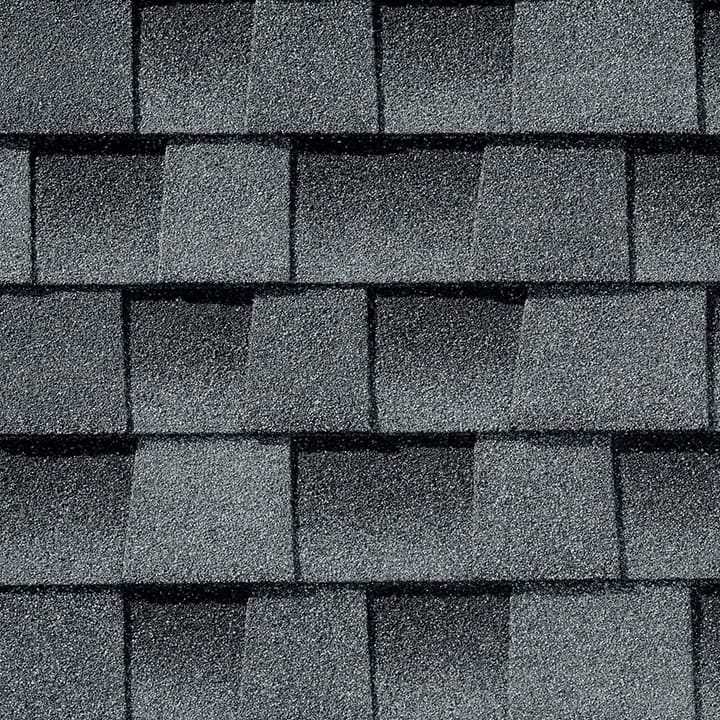 Luxury Asphalt Shingles
Just like the name suggests, luxury asphalt shingles are a premium line of roofing shingle. Luxury asphalt roofing shingles are premium shingles that are larger than other asphalt shingles on the market. Often times, they are made to look like slate which gives it a unique roof look that stands apart from the rest. Not only does their curb appeal set them apart, but they are significantly more durable than their 3tab and architectural shingle counterparts.

Cost: Premium shingles like luxury shingles are almost double the cost of architectural shingles
Lifespan: Luxury asphalt shingles last up to 50 years with proper attic ventilation and roof installation.

We hope this information serves you well and makes the decision to choose which asphalt shingle is the best for you and your home. If you'd like to schedule a free roof appointment with us, click here.